JNIOR Model 412 DMX - 4 DIN / 12 ROUT / DMX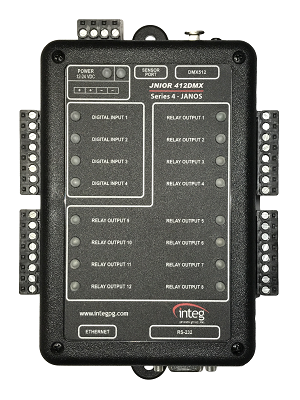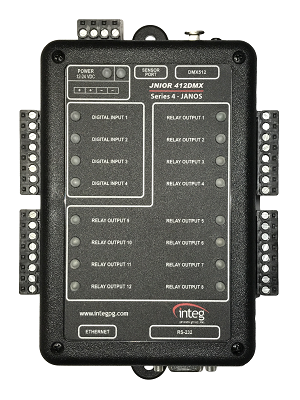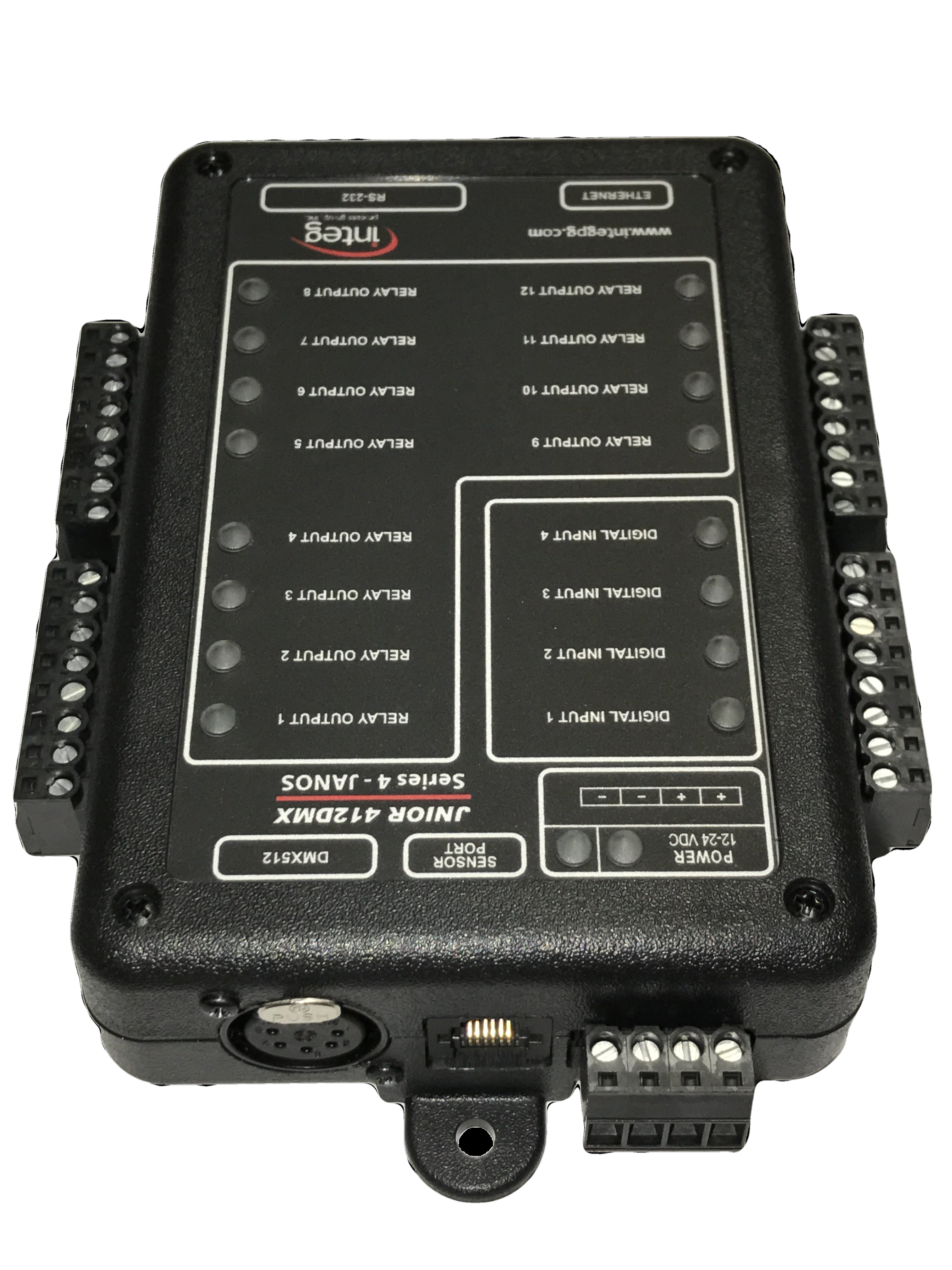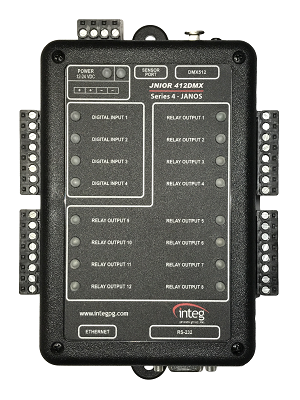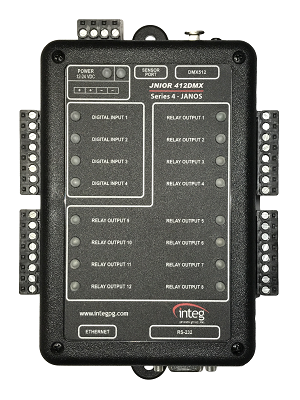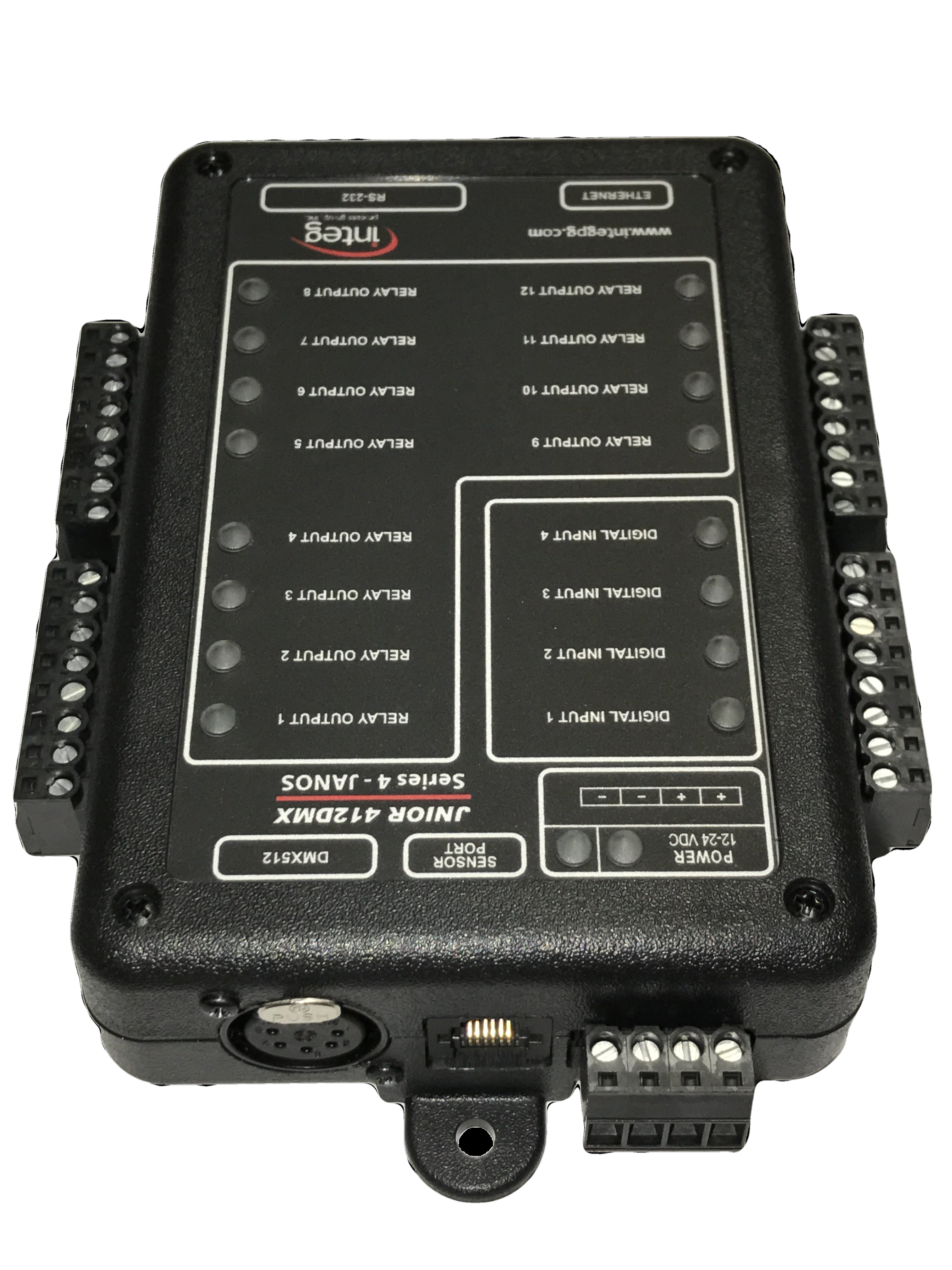 The JNIOR Model 412DMX is an Ethernet I/O controller and data acquisition device with 4 digital inputs, 12 relay outputs, one DMX port, one Ethernet port, one serial port and one Sensor port to add expansion modules for analog signals.
The JNIOR includes built-in software applications allowing the user to implement various control functions without any programming required.  Additional programs are available. Custom applications are easy to develop using the Java programming language.
The JNIOR is an easy to use, cost-effective programmable logic controller (PLC) alternative.
NOTE:  The JNIOR requires a power supply that provides 12 - 24 VDC or AC @ 1 amp. You can use any power supply or INTEG sells an optional power supply that is available through our shopping cart (click here).  International plug options are available.
Catalog Number JNR-200-004D - Visit Our Website for More Details