A series 3 JNIOR has a limited amount of flash memory. The update can fail because the the flash is close to being full. There are many files that are loaded on the JNIOR that are not being used.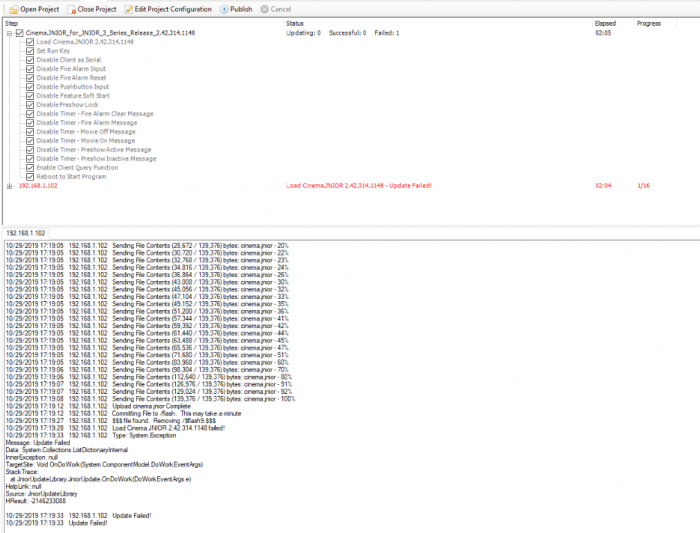 To get this unit to succeed we will remove files from the flash filesystem. Since the JAVA Applets can no longer be loaded in a browser. This article, https://www.theverge.com/2016/1/28/10858250/oracle-java-plugin-deprecation-jdk-9, explains why browsers stopped supporting the JAVA Applet technology.
Since the Applets can no longer be loaded in a browser there is no reason to keep them in flash so that the web server has access to them. You can safely remove the flash/www contents. You can use the latest Series 3 All-In-One to accomplish this.
Once files have been removed, reboot the JNIOR. Once the JNIOR has booted, try the update project again. If the flash filesystem space was the issue then the update should now work!